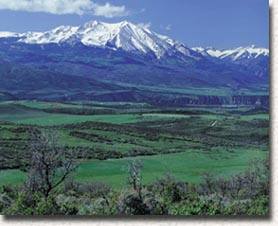 This mountain paradise encourages us to enjoy its splendor, not only as spectators, but as energetic participants. Explore a tapestry of rivers and streams, filled with trout, as you follow the Brazos and Chama Rivers. Then enchant yourself with breathtaking views of Chama Valley, long known for its abundance in wildlife, including elk, deer, and a host of bird species of all colors.
During the winter as the valley is transformed into a glistening wonderland for snowmobiling and cross-country skiing enjoyment. The Cumbers and Toltec railroad runs from Chama to Antonito during the summer and fall and is a one of a kind experience for both young and old.
Discover breathtaking beauty that inspired artists and songwriters for over two hundred years. Secluded and serene, The Landings at Chama outside Historical Chama New Mexico is a destination getaway offering spellbinding views which will overflow the senses and enchant the spirit. Here, a peaceful quiet coexists with centuries-old alpine style valleys, rugged mountains, glacial lakes, and picturesque plateaus. Rich in history, pristine in appeal, The Landings at Chama invite us to share in an aura of magic as we live amid the wild freshness of nature's wonder. Allow your dreams to rendezvous with reality.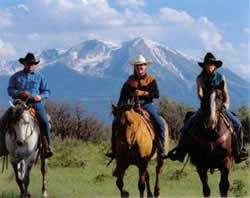 The railway is one of the region's best-known attractions and jointly owned by New Mexico and Colorado. Chama is also host to the Snowball Balloon Rally in February and the Chama Days Celebration in August. Chama, New Mexico, is considered a four season vacation destination.